research and method development
research and method development
The DWS Hydro-Ecology sees itself as a bridge between university research in the broad field of limnology and practical application in the field of water management. For more than 20 years we have regularly participated in international research projects. Our cooperation partners include the Helmholtz Centre for Environmental Research, the Institute for Limnology of the Academy of Sciences and the Technical University of Budapest.
Method development and EU Water Framework Directive
2018-2019 EUWI+ (EU Water Initiative for Eastern Partnership)
Aim of the project: The project helps Armenia, Aserbaijan, Georgia, Moldova, Ukraine and Belarus in their efforts to converge with the legal requirements of the EU in the field of water management. It supports the development and implementation of pilot river basin management plans by building on an improved political framework and ensuring a strong involvement of local stakeholders.
Contribution of DWS Hydro-Ecology: We support the Federal Environmental Agency Vienna with our expertise in the implementation of the EU Water Framework Directive, especially in the development of a WFD compliant montoring program and the WFD compliant assessment methods.
Client: Federal Environmental Agency Vienna (Umweltbundesamt GmbH)
2018 Development of an assessment method for the macrozoobenthos of lakes
Based on macrozoobenthos data from 12 Alpine lakes, DWS Hydro-Ecology developed a Water Framework Directive compliant method for the assessment of the ecologiacl status. The method was submitted for intercalibration at the Joint Research Centre in Ispra in 2018 and finally accepted by the ECOSTAT group. Currently (2019), the method is evaluated based on an extended data set.
Tasks: Field work (2008, 2012, 2016), statistical analyses, international co-ordination, reporting (fit-in-report for intercalibration)
Client: Federal Ministry for Agriculture and Forestry, Environment and Water Management / Federal Ministry for Sustainability and Tourism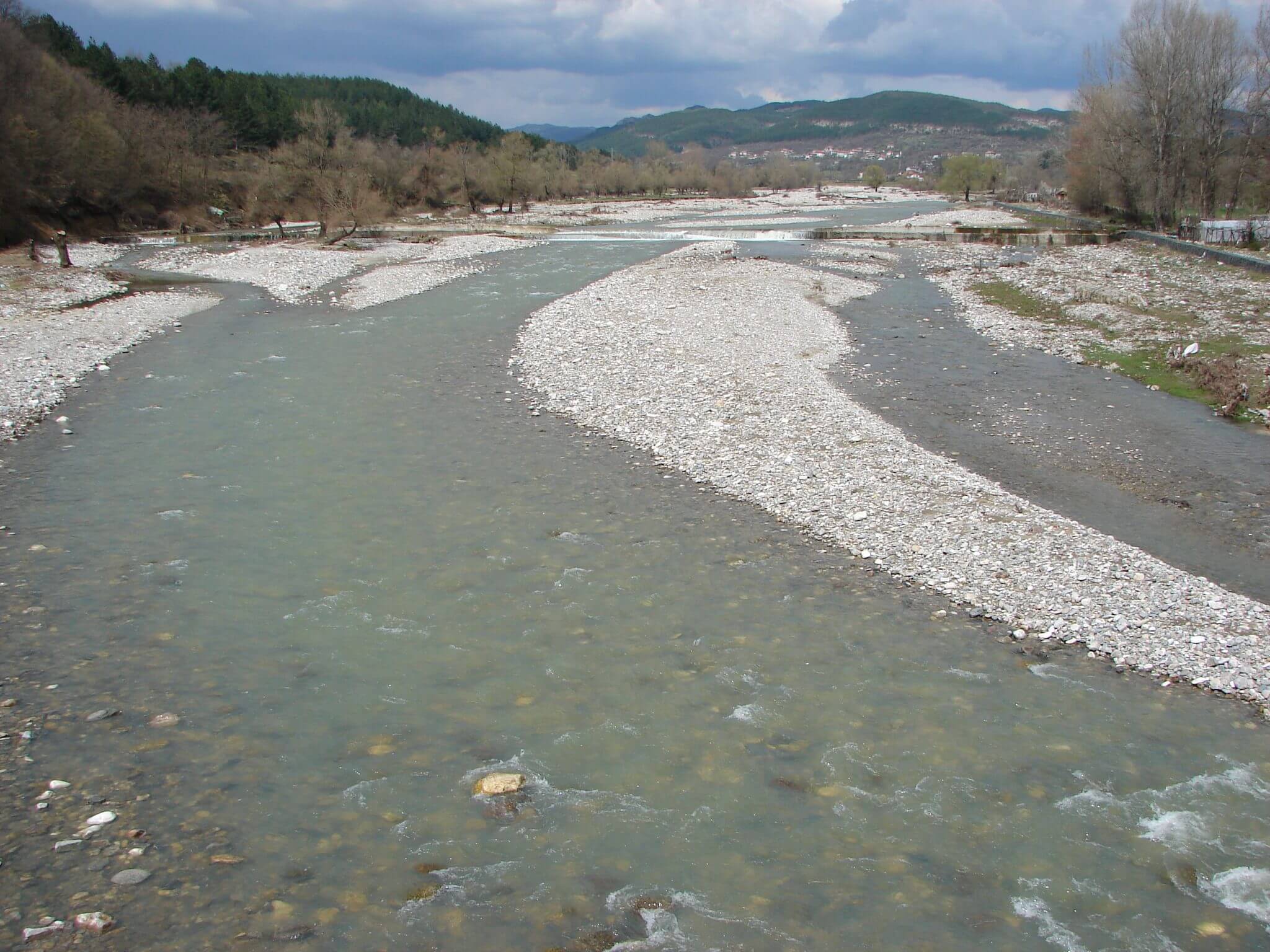 2013-2016 intercalibration of ecological evaluation methods in Bulgaria
The aim of the project was the intercalibration of ecological assessment methods for various biological quality elements (phytoplankton, phytobenthos, macrozoobenthos, fish) in rivers and lakes of Bulgaria. Key experts were provided by DWS Hydro-Ökologie. In cooperation with the Umweltbundesamt and national experts, sampling took place at the Danube,  different lakes, and mediterranean rivers of southern Bulgaria. Based on these outcomes, fit-in reports were compiled for numerous water types, which were subsequently audited by the Joint Research Center in Ispra (Italy) and accepted by the ECOSTAT Group. Thus, the project became a milestone in the implementation of the EU Water Framework Directive in Bulgaria.
Client: Consortium Umweltbundesamt Wien & DICON
In cooperation with ProFisch and Systema GmbH
2015 Update of phytoplankton trophic scores
In 2015 the BMLFUW contracted Hydro-Ecology to update the trophic scores for about 170 phytoplankton taxa. Goal of the work was to improve the data basis for the assessment of Alpine lakes according to the EU Water Framework Directive using phytoplankton with the intercalibrated method of Wolfram, Donabaum & Dokulil.
Client: Federal Ministry for Agriculture and Forestry, Environment and Water Management (BMLFUW)
2003-2011 Coordination of the Alpine Intercalibriation Group (AlpGIG)
Tasks: Coordination of the Geographical Intercalibration Group "Alpine Lakes" with colleagues from France, Germany, Italy and Slovenia; Intercalibration of the national classification systems for Alpine lakes using the biological quality element phytoplankton; preparation of a report for the Joint Research Centre Ispra; presentation for the ECOSTAT group
Client: Bundesministerium für Land- und Forstwirtschaft, Umwelt und Wasserwirtschaft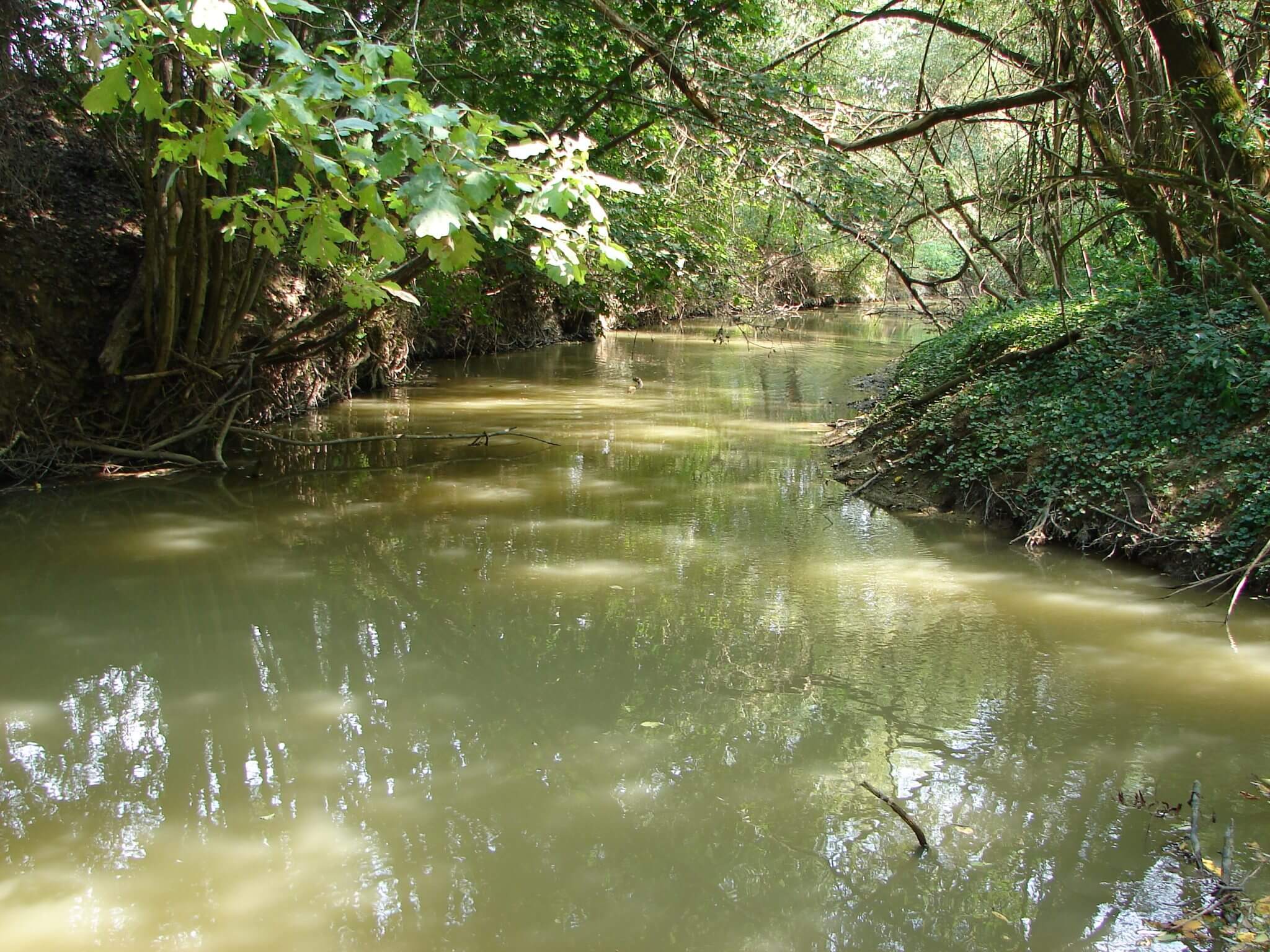 2007-2008 Fish-ecological reference communities of Styria
Task: Definition of reference communities and 'Leitbilder' for rivers in Styria
Client: Amt der Stmk. Landesregierung, as sub-contractor of and in cooperation with G. Woschitz
2008 Guidance – Classification of lakes using general physico-chemical parameters
According to the EU WFD, the general physico-chemical parameters are used as supporting elements in the ecological assessment of surface waters based on the biological quality elements. DWS Hydro-Ecology (formerly Donabaum & Wolfram) developed a guidance for the ecological-chemical assessment of lakes, which was used for the QZV Ökologie OG (BGBl. II Nr. 99/2010).  Link BMNT
Client: Federal Ministry of Agriculture and Forestry, Environment and Water Management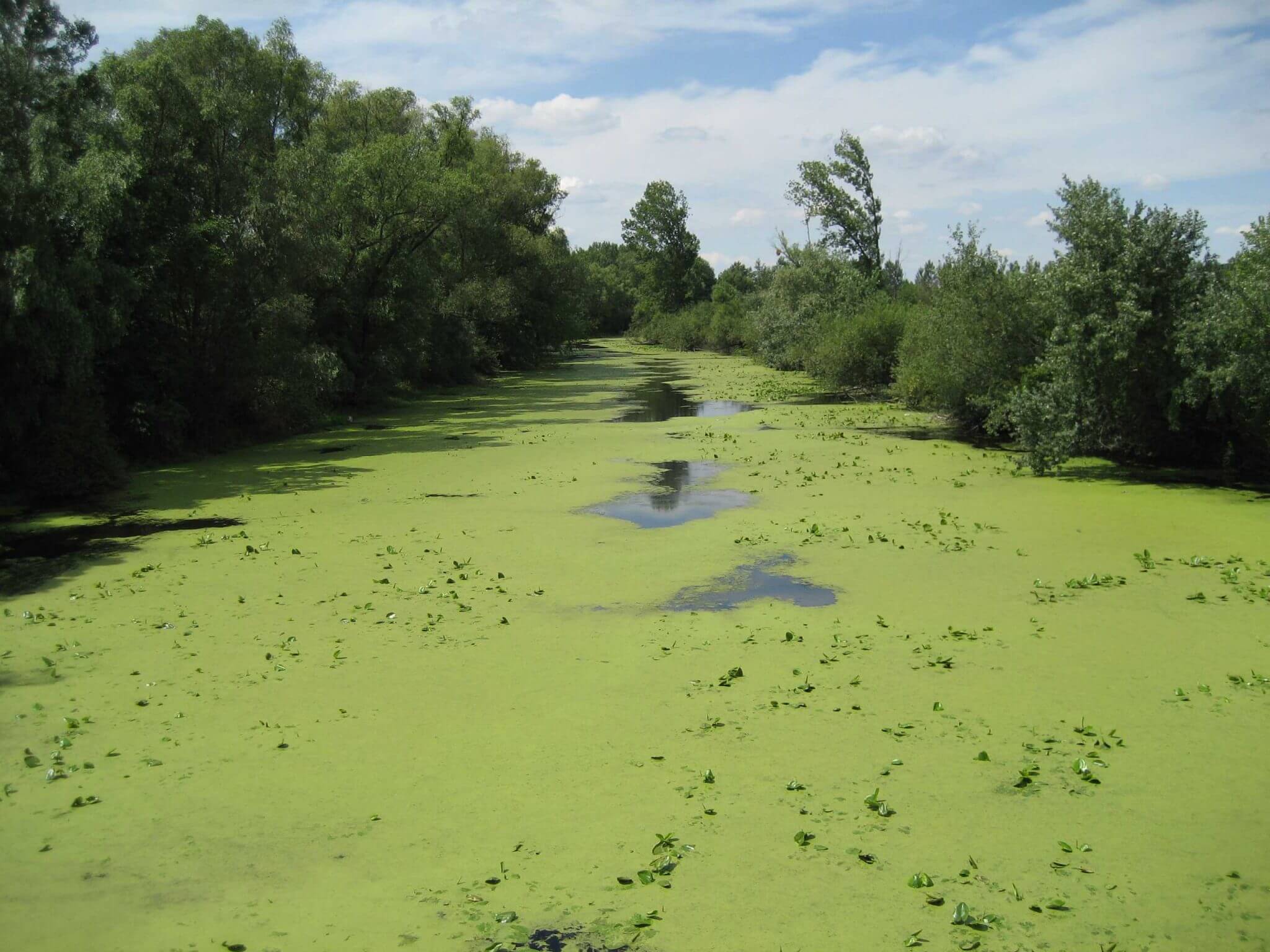 2007-2008 EU Twinning Project Slovakia
With this Austrian-Slovakian Twinning Project, important foundations have been laid for the development of a classification method for running waters using planktonic and benthic algae. The work was carried out in co-operation with experts from the Federal Environmental Agency Vienna and the Water Research Institute in Bratislava
Contribution of DWS Hydro-Ecology: field work (sampling), laboratory analyses, data analysis and writing of an expert report
Client: Federal Environmental Agency Vienna
2003-2005 Guidance – Classification of lakes using phytoplankton
The trophic classification of lakes has a long tradition in Austria. The EU WFD required an extension of the assessment approach towards a more general ecological perspective. Together with Univ.-Prof. Dr. M. Dokulil, DWS Hydro-Ecology developed a classification method based on the approach of Brettum (1989). The method was published by the BMLFUW as a nationally binding guideline and included in the QZV Ökologie OG (BGBl. II Nr. 99/2010). Link BMNT
Client: Federal Ministry for Agriculture and Forestry, Environment and Water Management
Download Publikation Hydrobiologia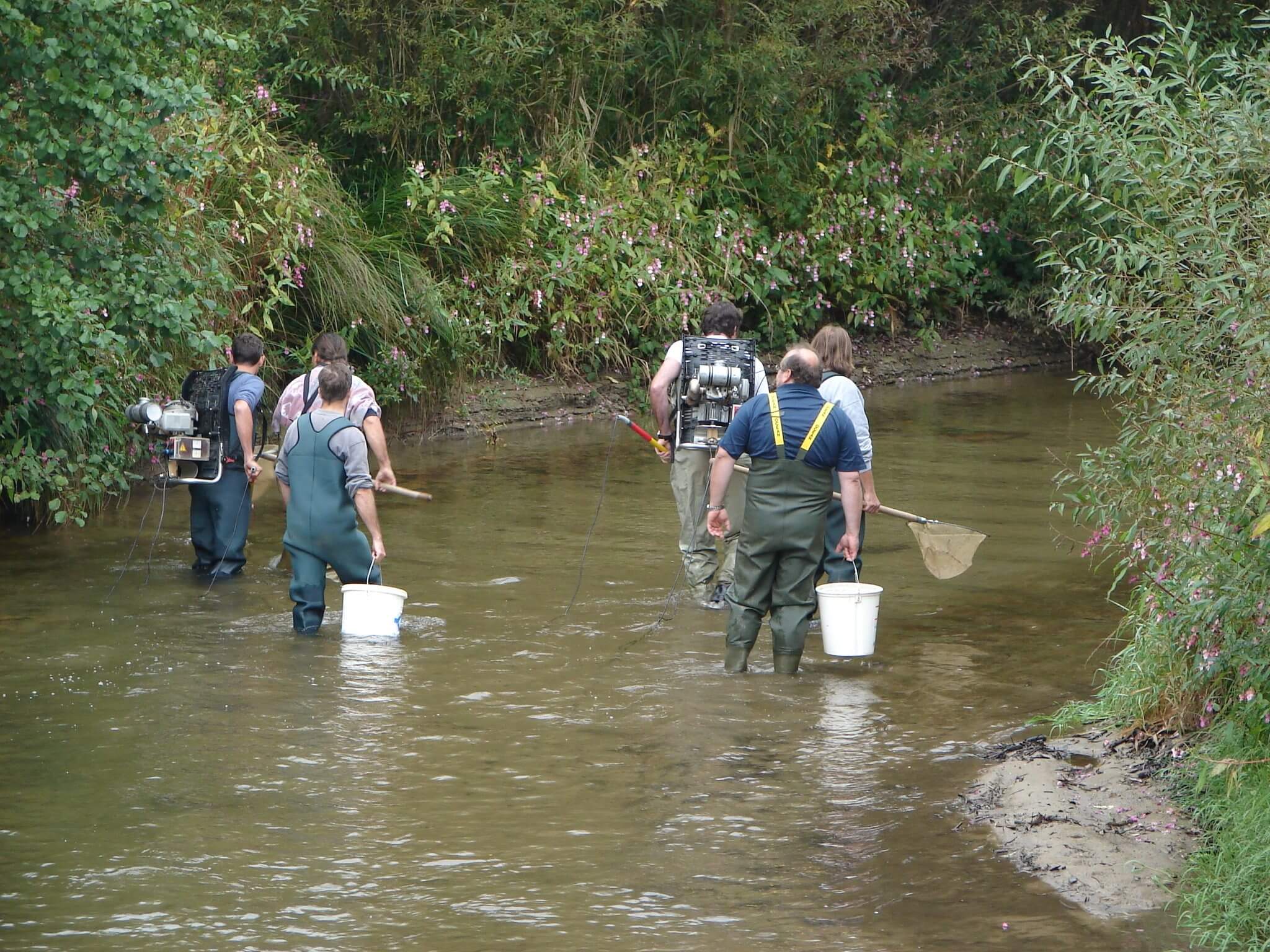 2005 Guidance – Fish-ecological assessment of rivers
In 2005, the first version of a WFD compliant methodology for the classification of running waters using the biological quality element 'fish' was published. The guideline was drawn up under the direction of the Federal Office for Water Management in Scharfling and included in the Quality Standard Ordinance for Ecology in Surface Waters (BGBl. II Nr. 99/2010) by the BMNT. On behalf of the Burgenland Water Authority, DWS Hydro-Ecology has played a key role in the development of this guide. Link BMNT
In co-operation with: BAW Scharfling, KIS, Boku, TB Spindler, TB Petz
Client: Amt der Bgld. Landesregierung (Burgenland Water Authority)
2004 Typology of Austrian lakes
The typology of surface waters is the basis for an ecological assessment according to the EU Water Framework Directive. Three years after the publication of the EU WFD, Dr. Georg Wolfram in cooperation with limnologists of Carinthia and Salzburg developed a typology of standing waters >50 ha. The typology was adopted by the later "Decree on Environmental Standards for Ecology in Surface Waters" (QZV Ökologie OG)
Client: Federal Ministry of Agriculture and Forestry, Environment and Water Management