News
26.09.2023
Warding off freshwater salinization: Do current criteria measure up?
Salinization is a global threat to freshwater habitats that has been intensified by climate change. In our work in Austrian waters, we repeatedly encounter algae and animals that actually belong in brackish or saline water and not in freshwater. But how is salinity actually assessed?
A contribution to the topic of salinity criteria for the protection of freshwater ecosystems. (Download)
08.09.2023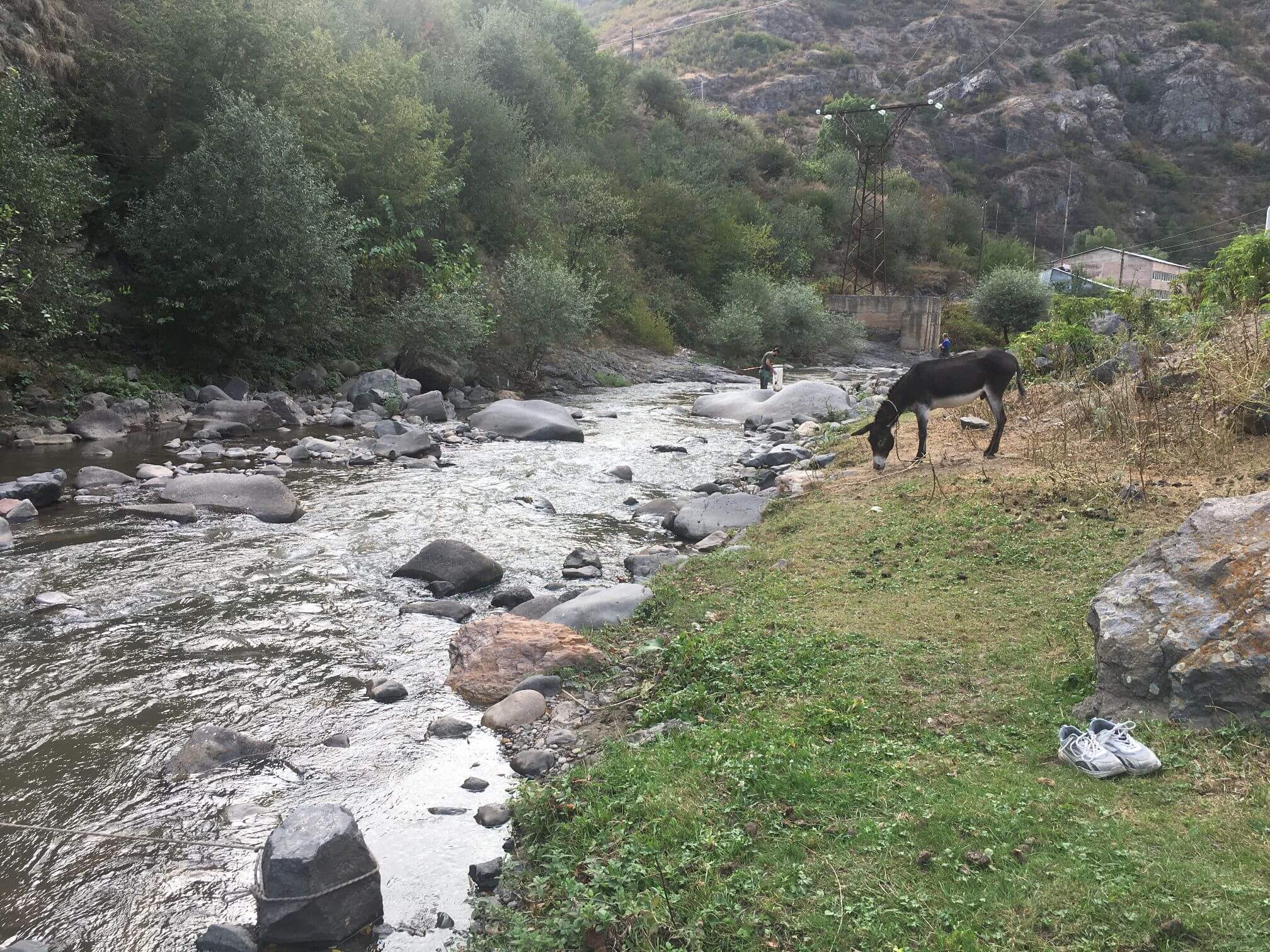 DWS in the South Caucasus – EU4Environment
DWS provides experts in an EU program (EU4Environment) on behalf of the Environment Agency Austria (Umweltbundesamt) in Vienna and this time Wolfram was in the South Caucasus. We train our colleagues from Armenia and Georgia in sampling, evaluation and interpretation for phytobenthos and macrozoobenthos.
Two articles from that journey in the local press:
http://env.am/news/news-hidro-monitoring-haj-vrac
http://armmonitoring.am/post/1174
27.02.2023
Conference on the Future of Lake Neusiedel
At the discussion event (YouTube-Link) "Lake Neusiedl – a Region in Transition" the expert opinion of our managing director Mag. Dr. Georg Wolfram was asked.
11.01.2023
Report on Water Supply for Lake Neusiedel
05.08.2022
Macrophytes Lake Neufeld
The Maldives? No – Lake Neufeld! Corals? No – Characea.
These colorful pictures were taken during the last macrophyte survey.
09.05.2022
A Warm Welcome to Judith!
We are very happy to welcome Judith Streimelweger to our team. After completing her bachelor's degree in chemistry at the University of Vienna, she is in the master's program at the UAS Technikum Wien for Ecotoxicology and Environmental Management and actively supports us with water analytics in the chemistry team. We're glad your way led you to us!
04.05.2022
Start of the fishing season
Last week we started the fishing season 2022 at river Lafnitz successfully!
22.03.2022
World Water Day 2022
This year, the World Water Day proclaimed by the United Nations has the motto "Groundwater – making the invisible visible"
World Water Day 2022
Wasseraktiv – BMLRT
° Groundwater is invisible, but its impact is visible everywhere.
° Almost all of the liquid freshwater in the world is groundwater, supporting drinking water supplies, sanitation systems, farming, industry and ecosystems.
° What we do on the surface matters underground. We must only put harmless, biodegradable products on the soil and use water as efficiently as possible.
° Groundwater crosses borders. We must work together to manage transboundary groundwater resources.
° We cannot manage what we do not measure. Groundwater must be thoroughly explored, analyzed and monitored.
° Groundwater will play a critical role in adapting to climate change. We must protect and explore groundwater, balancing the needs of people and the planet.
07.03.2022
Peace for Ukraine
We took these peaceful pictures in and around Donetsk in 2014. Since then, we were determined to make a contribution to improving the ecological state of waters in this Danube riparian state during several projects. Now, we are committed to the people in this country who are experiencing unbelievable suffering. We will shift our shock and dismay into action. In addition to the private effort of our employees to help, we will also do our utmost as a company to support and to express our solidarity.